Dr. Katsuhiko Sato, JRC 5G Project Leader, was a guest speaker at a webinar on " Mobile Broadband Revolution in Mission Critical Communications" held by Softil Innovation on July 13, 2022, at 4:00 pm Japan time.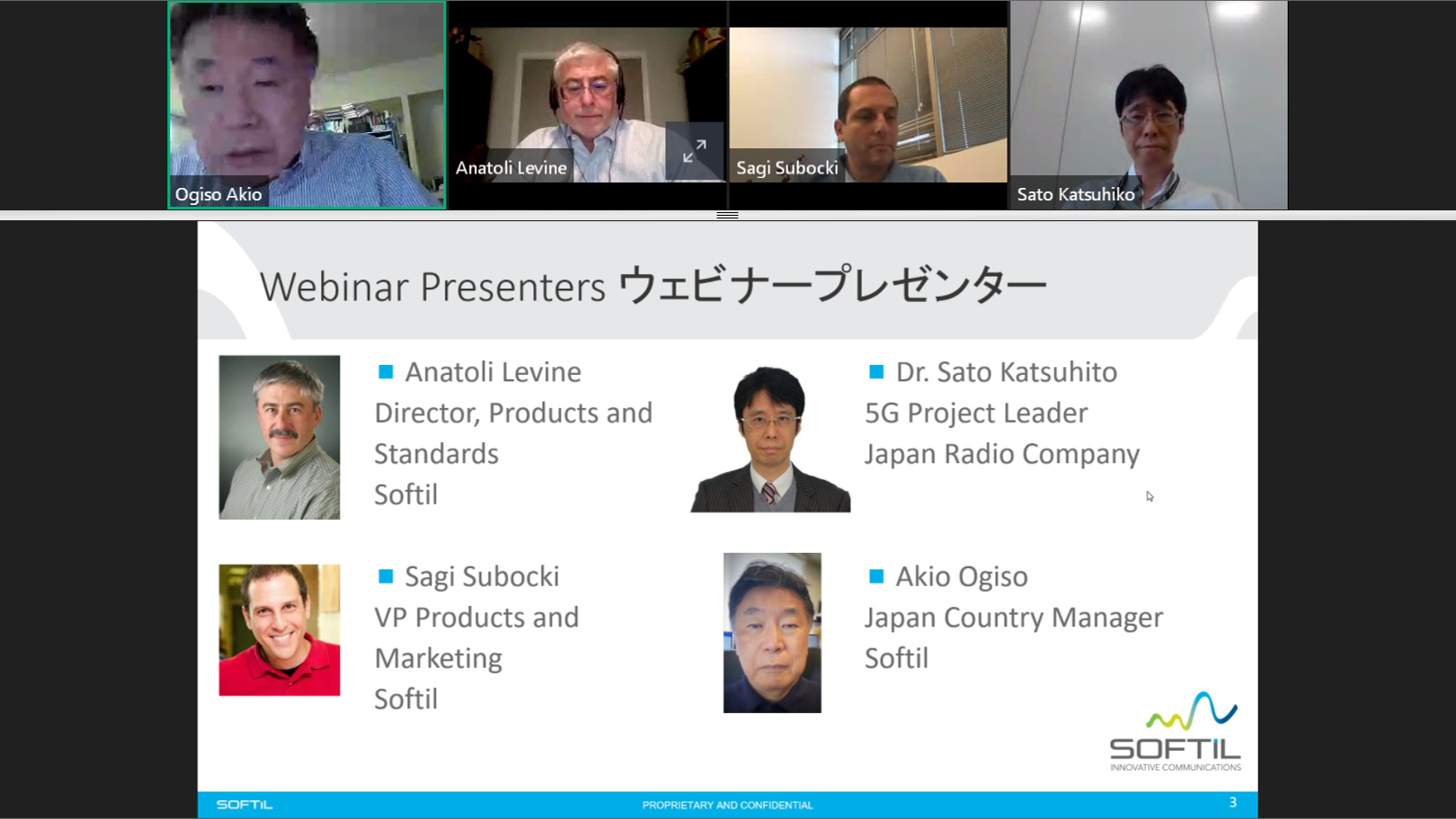 Mission Critical Communication is in the midst of a major transition, moving away from traditional radio and bringing the 5G Mobile Broadband revolution to First Responders, Public Safety, Transportation, Utilities, Oil & Gas, Mining, and more. This 3GPP MCPTT/MCX standard-based technology is enabling never-before-available group video communication, HD audio chats, location sharing, file sharing, and more for Emergency Services, Police, Firefighters, Ambulances, as well as professional radio users.
The webinar focused on the background of the mobile broadband revolution, 5G/LTE MCX broadband capabilities, and MCX services around the world. Before getting into the technical discussion, Dr. Sato systematically introduced JRC's Private LTE/5G Solution to give participants a concrete image of MCX technology.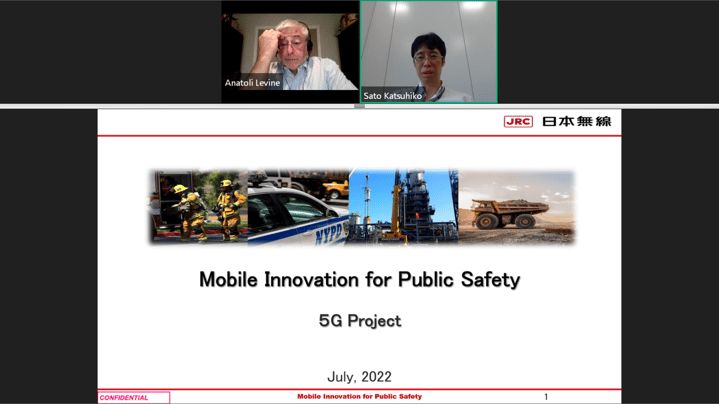 JRC's Private LTE/5G Solution typically supports thousands or tens of thousands of people, such as Public Safety and Mining, and unlike the services offered by mobile carriers, it is a very Small-scale system. It is easy to manage, operate, and configure.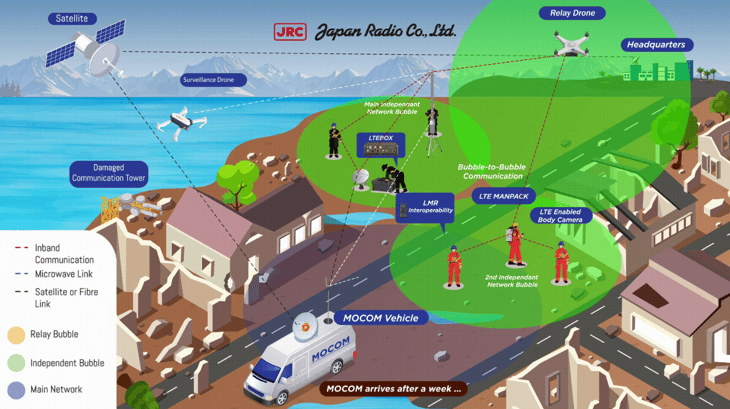 LTE BOX Application in Disaster Relief
The JRC Tactical LTE Box maximizes effectiveness in Public Safety and Disaster Relief by establishing a Mobile Network in a very short time in emergency situations. The autonomous, decentralized, and stable communication network provides secure, quality communications even in areas not covered by carrier services, such as at sea or in mines.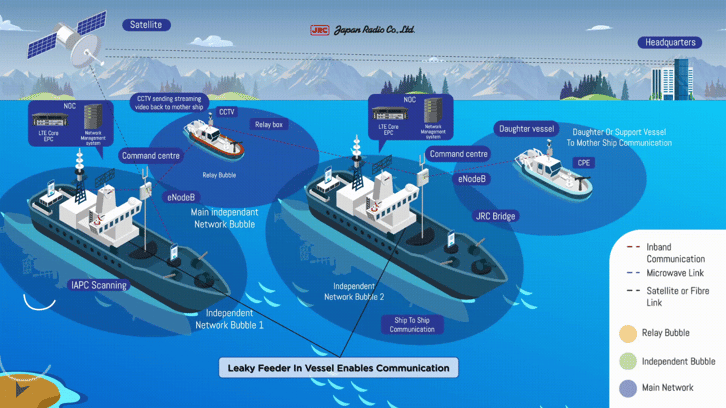 Marine Communication and Operation – Patrol Vesse (EU)
Furthermore, the installation of JRC INSIGHT-MCX can provide functions such as MCPTT, MCVideo, MCData, and Integrated Map Server, to support mission-critical communications more efficiently.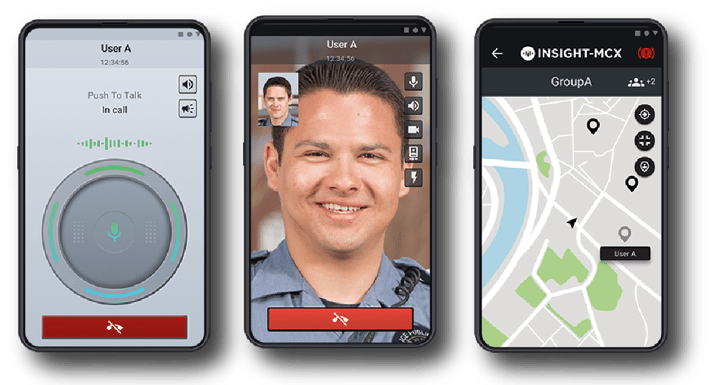 JRC INSIGHT-MCX
Private LTE/5G is currently booming in the Public Safety field, and markets around the world are growing more mature. Private LTE/5G technology can contribute not only to mission-critical communications required by Public Safety but also to operational improvements related to DX promotion.
In a market where customer needs are diversifying, adaptability is required. JRC's Private LTE/5G Solution is a unique system, capable of providing secure and stable communications, excellent post-implementation support service, and high-cost performance which can provide unique value in a variety of fields.
For further information about JRC INSIGHT-MCX, please check our product page. If you have any questions, please do not hesitate to contact us.