INSIGHT-MCX™
INSIGHT is the state-of-the-art modern IP-based Mission Critical Application including Push-To-Talk (PTT), video and data (MCX) solution which uses all technical capacities of ordinary smartphones. It grants users maximum operational capability with sophisticated user interface and keeps high availability even on LTE network. It provides "always on" PTT operation, group messaging, voice basis group communication, video basis group communication, GPS basis users location management and real-time video sharing.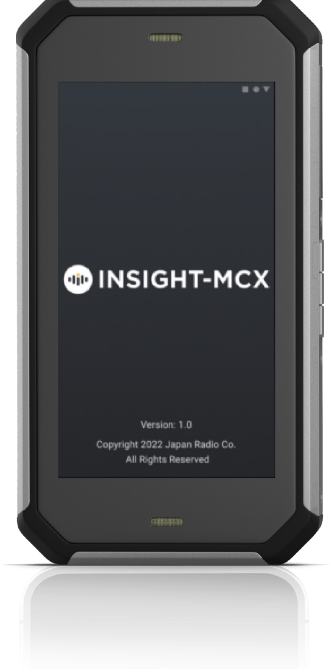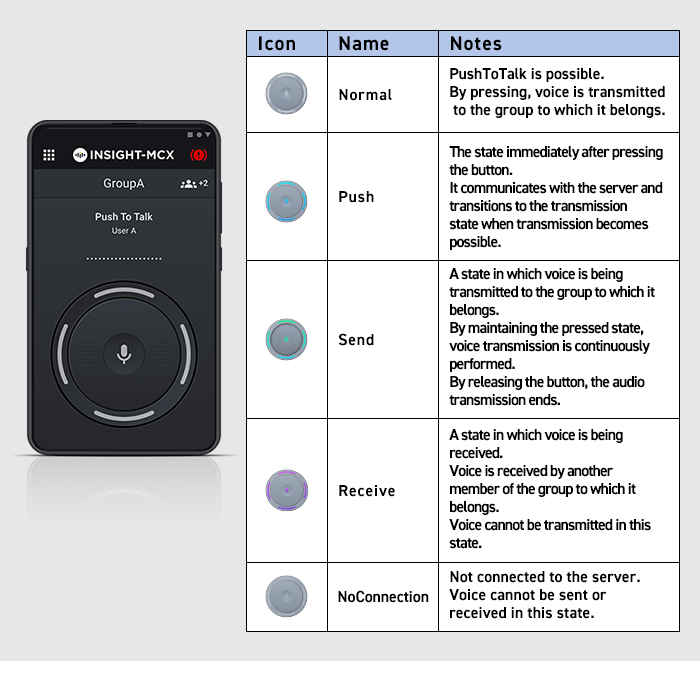 01
Group Calls
Push button to start PTT(Group)
To call another group, switch groups on the Groups screen.
02
Private Calls
Private call is a one-by-one call, which has two types, with Floor Control, and without Floor Control.With floor control: like PTT (half duplex)no floor control: like telephone (full duplex)When the KMS service is active, the private call is encrypted.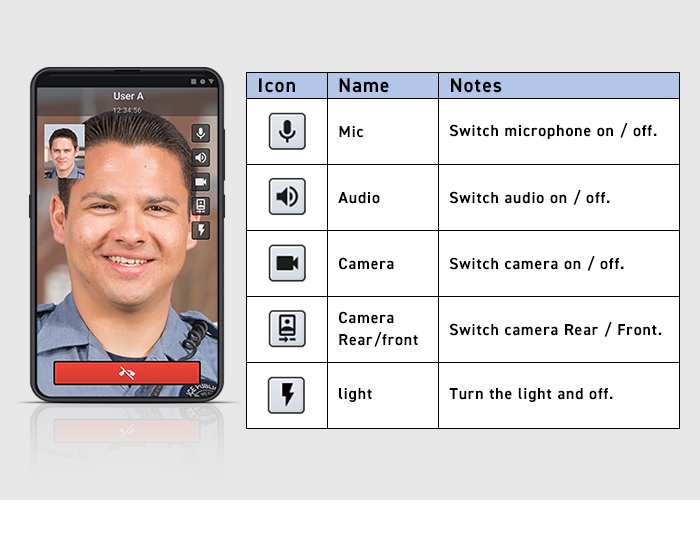 03
Private Video
Private call is a one-by-one call with video streams.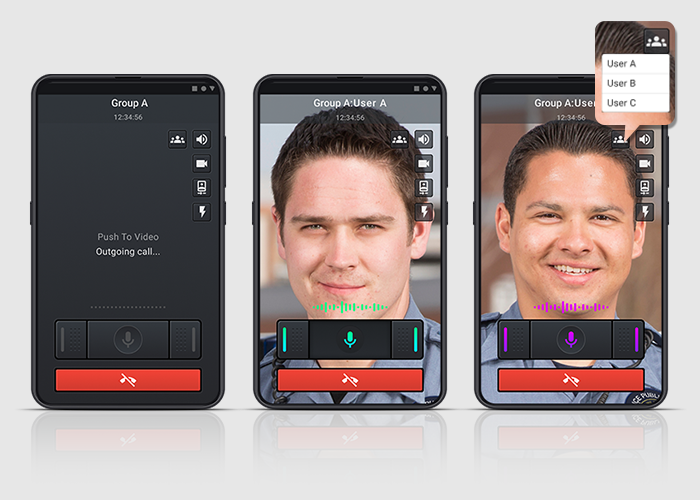 04
Push to Video
Push to Video is a video call with a Floor Control that allows 1to1 or group calls.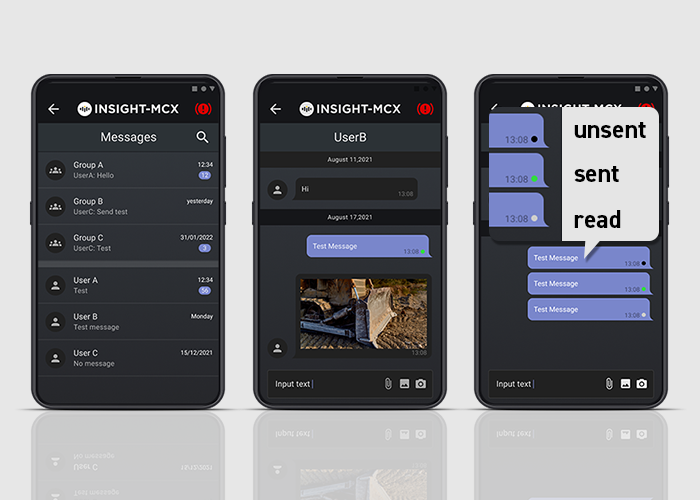 05
Private/
Group Messages
Chat communication, private and groups, using MCData-type.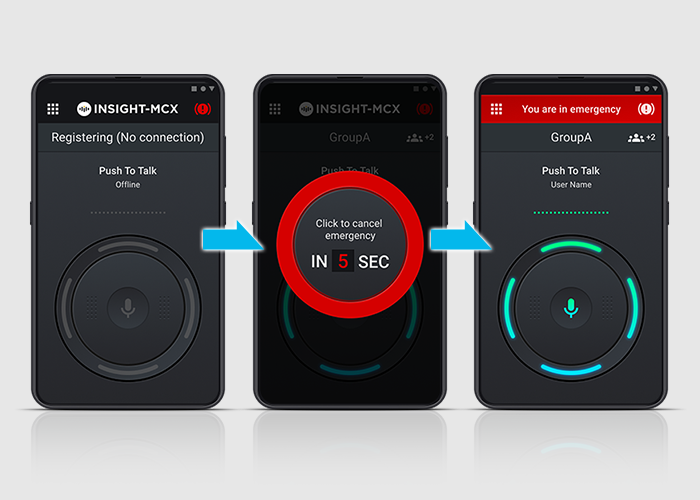 06
Alarm
When the Emergency button is pressed, an Emergency notification is sent to other terminals.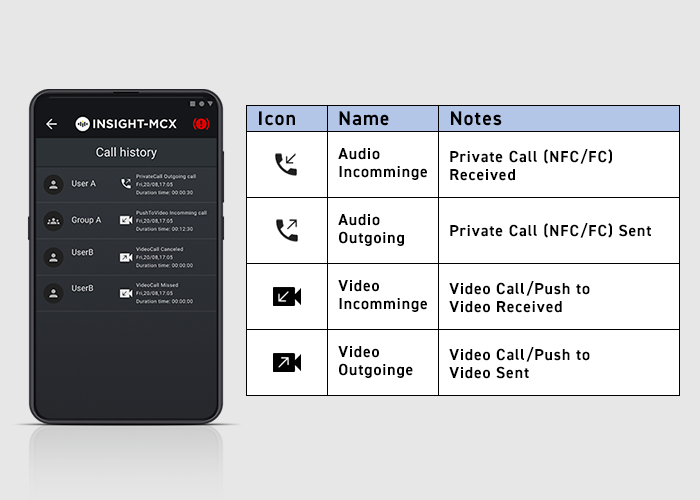 07
Call History
In Call History, the call type and duration time are displayed.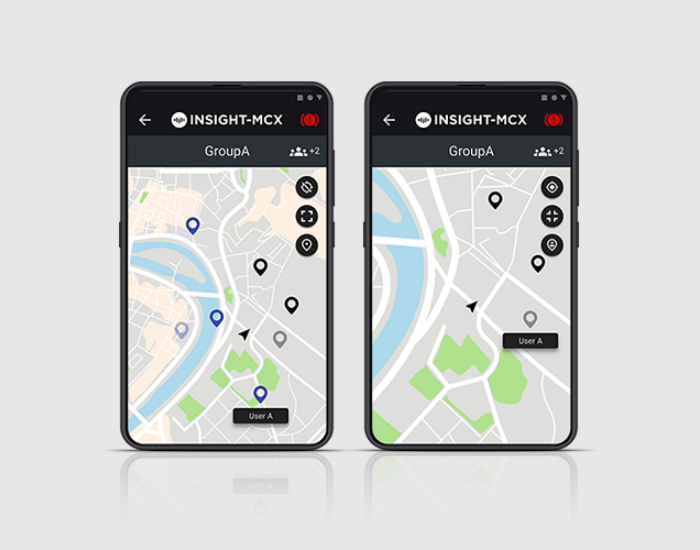 08
MAP
Depending on the option, the map shows the Open Street Map(public server or local server).
The user icon is grayed out after a certain period of time has passed since it went offline.
Furthermore, the icon is hidden after a certain period of time.
The users to be displayed can be selected from the group to which they belong or all users.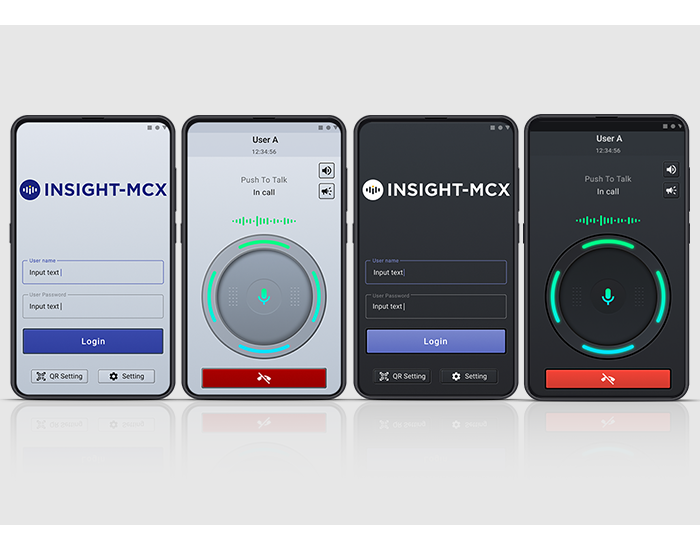 09
Color setting
The application color can be selected from light and dark.
Color settings can be selected by the user or changed according to the terminal settings.

Data Sheet Download
If you would like to know more
about the product, please contact
us from here.